Experienced staff will give you advice on how to make a fire. You can experience a real campfire with peace of mind.
Women and small children are also safe, and there are toilets with hand washing facilities, hot-water washing machines, and showers. (Showers are for women only *as of August 2020)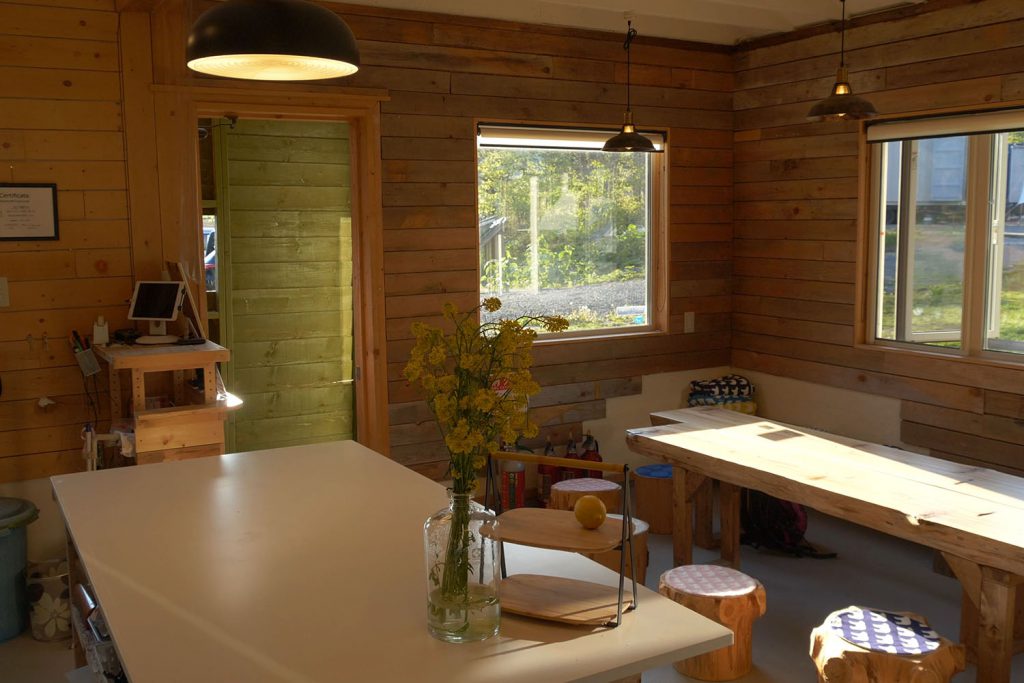 open 9:00-10:00 / 18:00-21:00
The Center House is a reception area and resting place for beginners and women only, with staff present during business hours. Indoor shared cooking areas, firewood and charcoal are available for sale, as well as Wi-Fi and credit/electronic money. Feel free to use it after a meal or on a rainy day for a break, or just to mingle with other campers.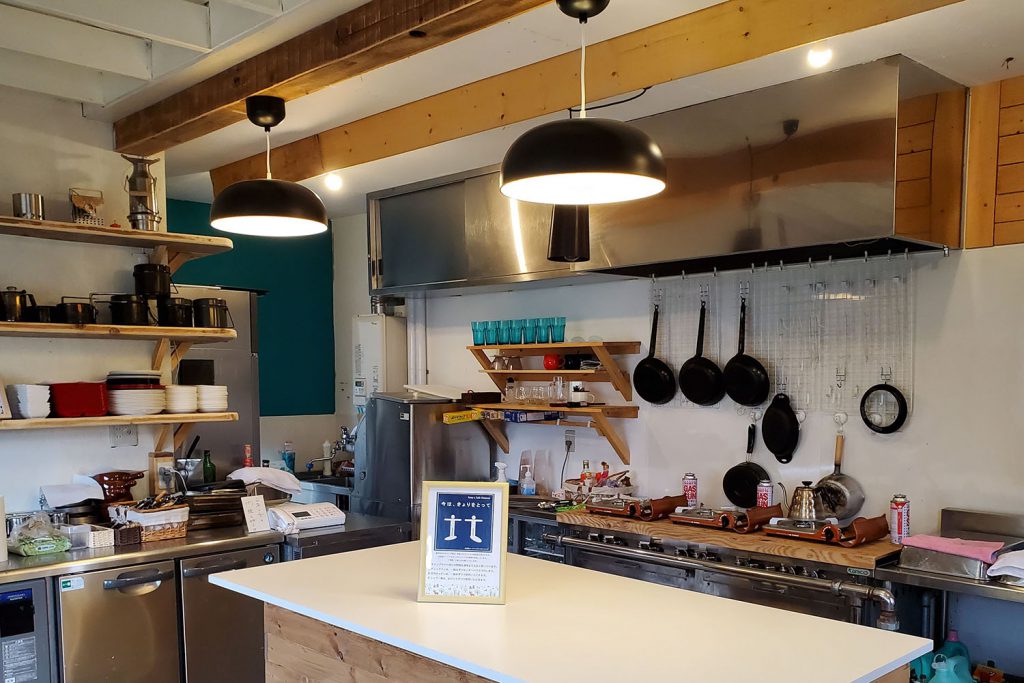 We are offering free rental of camping accessories and cooking equipment for campers with empty-handed camping plans. There is a limited number of cooking utensils and smokers available for rent in the shared kitchen for free.
gas cassette stove (gas cans not included)
ice
frying pans (fire pit/BBQ stove/gas stove)
pot (fire pit/BBQ stove/gas stove)
rice cooker (fire pit, BBQ stove, gas stove)
Hot sandwich maker (fire pit, BBQ stove, gas stove)
smoker (fire pit, BBQ stove, gas stove)
pots and pans (gas stove)
coffee cup
coffee mill
spoons, forks and chopsticks
marshmallow roasting forks
various plates and utensils
cooler box
BBQ tongs
egg lifter
ladle
*There are no knives, knives, or cutting boards available for rent, so please purchase or bring your own.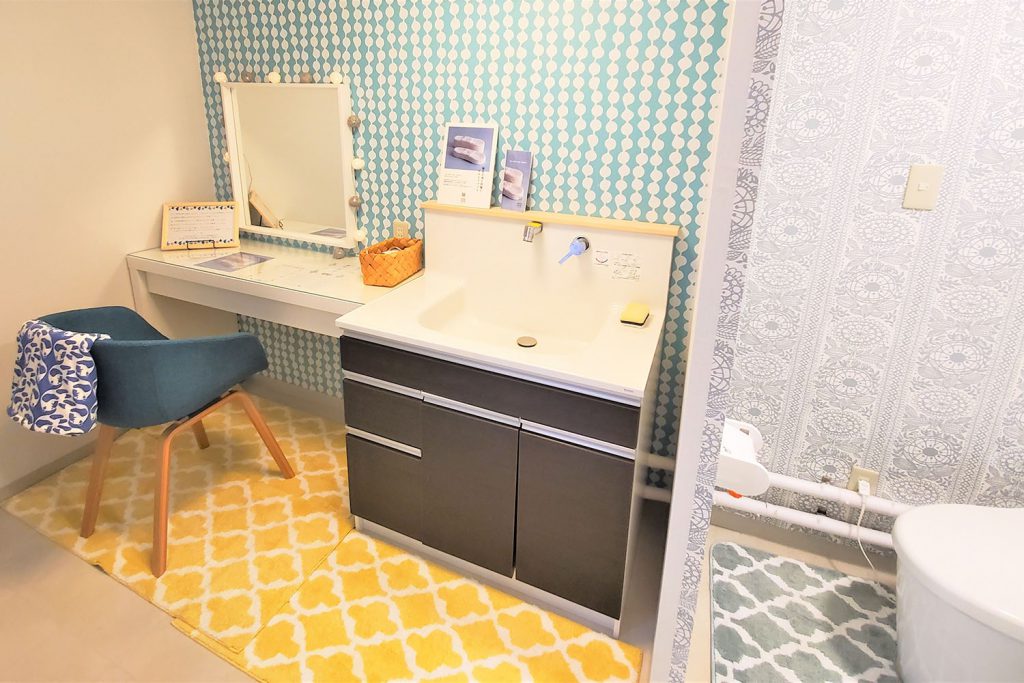 There is a women's (& children's) only shower room right next to the center house. Camping is fun, but we need to take a shower! There are times when the kids play with you and you end up all dirty, aren't there? Reservations are required, so please inform the staff before using the baths.
Men are not allowed to use the baths, but don't worry, the famous Makari hot springs are located nearby.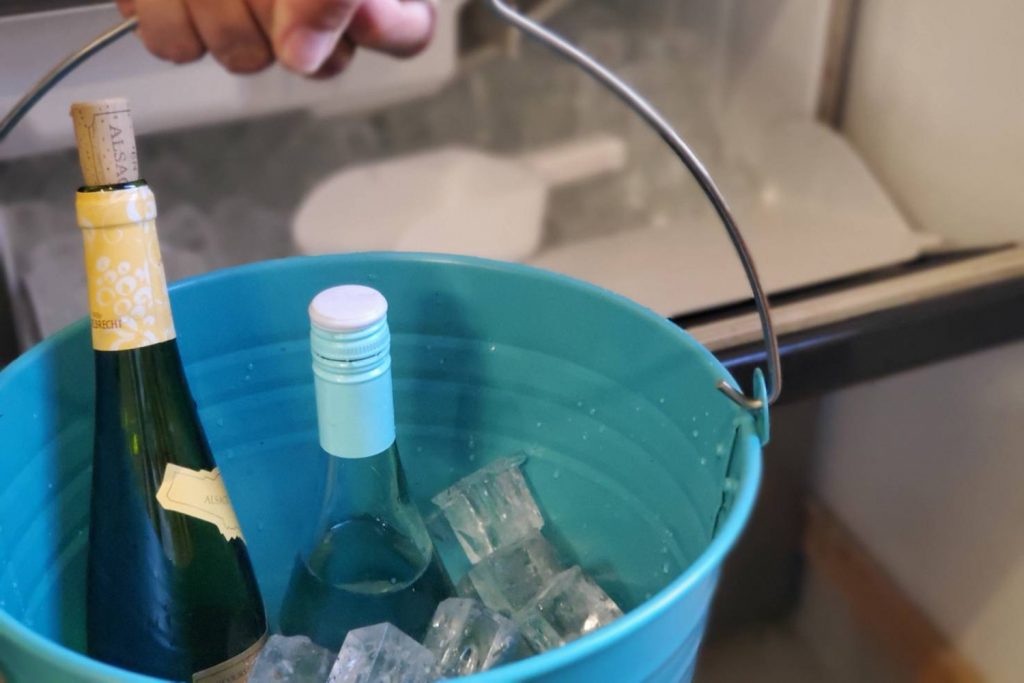 We have a refrigerator and ice machine in the center house for our guests to use, so that they can enjoy camping in peace even in summer.
We have temporarily stopped using the refrigerator in 2020 as a preventative measure against the novel coronavirus Cooler boxes are available instead.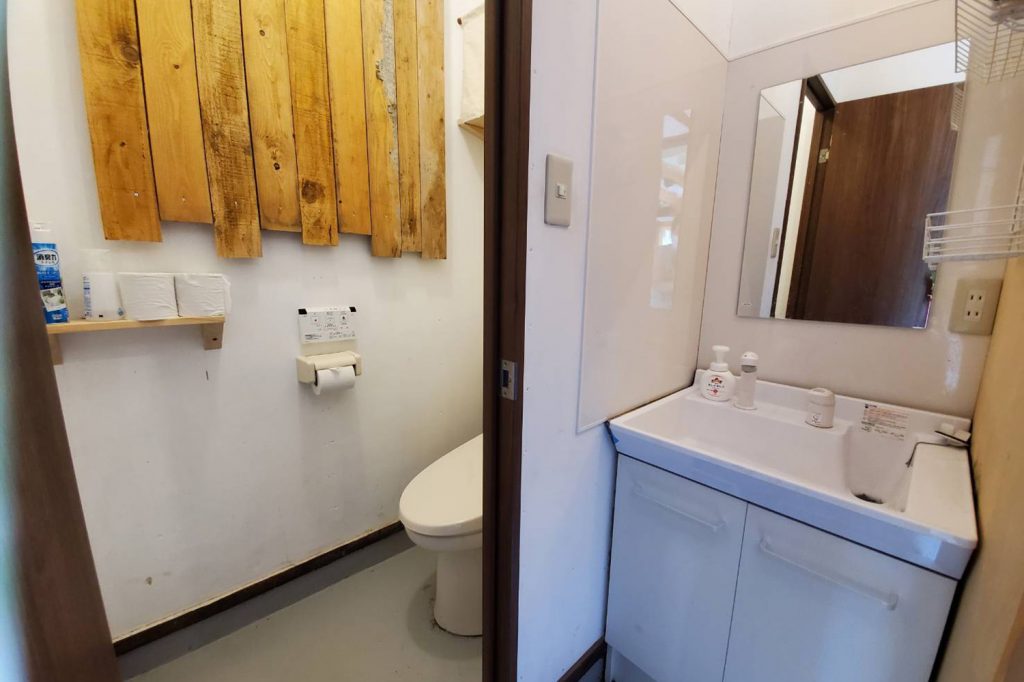 There are two clean toilets with washlets in the center house that are available 24 hours a day. There is also a washroom and an outdoor sink with hot water.
The outdoor sink is not available in winter.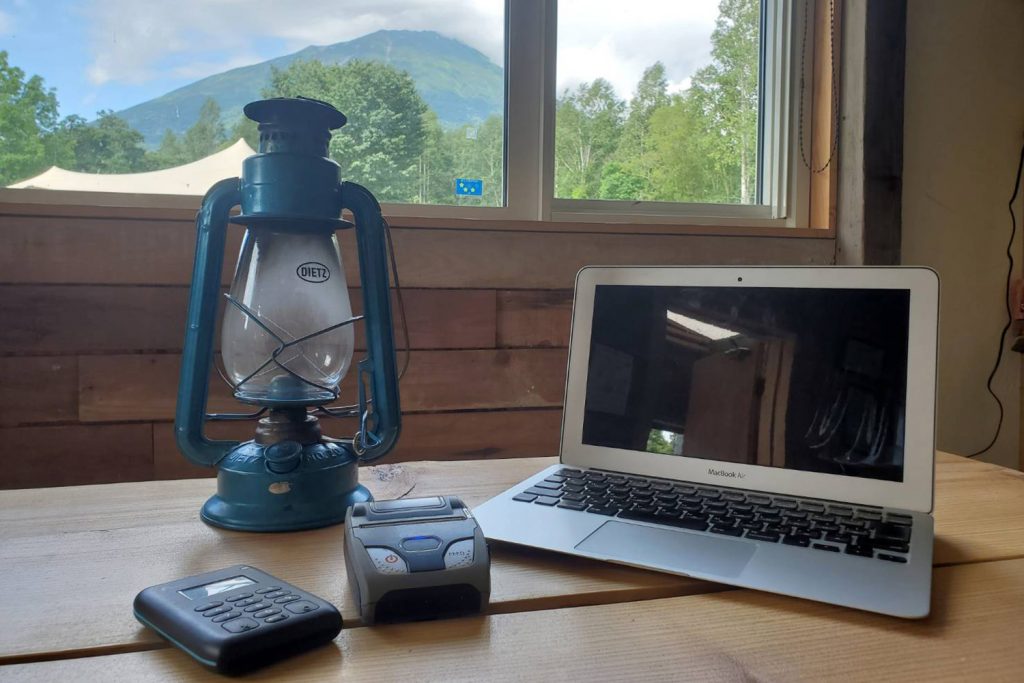 We accept a variety of credit cards, Suica, ID, PayPay, and other electronic money, which is still rare in campgrounds. We also offer free Wi-Fi free of charge. Free Wi-Fi is available near the cafe and bar.
Please note that you may not be able to get through at the camp site.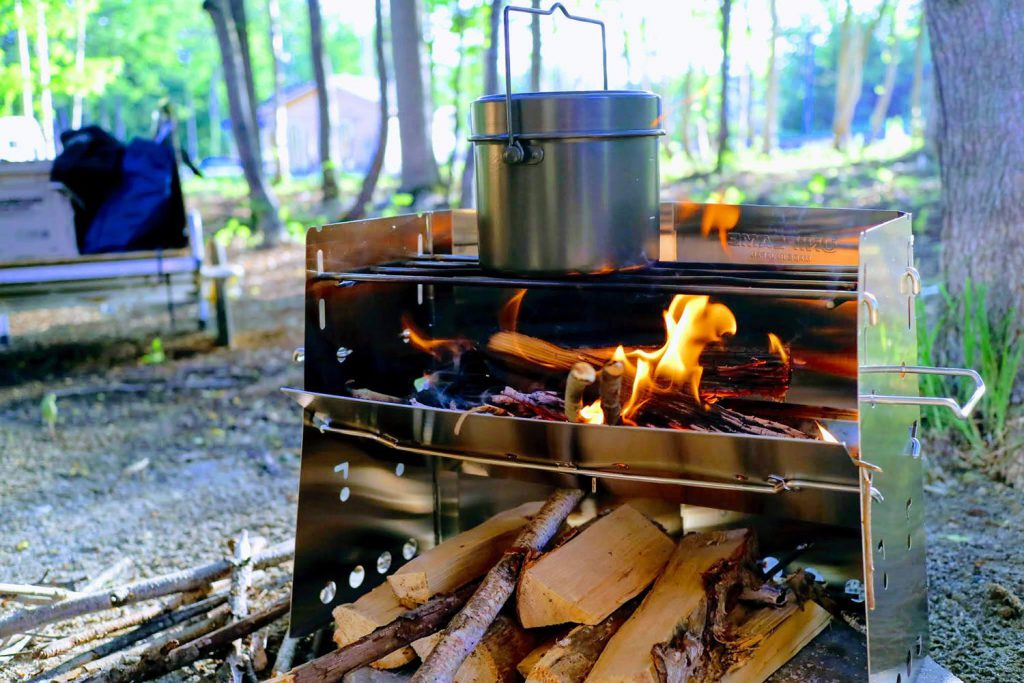 We sell the essentials for camping, such as charcoal, firewood, igniters, bug spray, and other camping essentials at the Center House. Don't worry if you forget to bring something!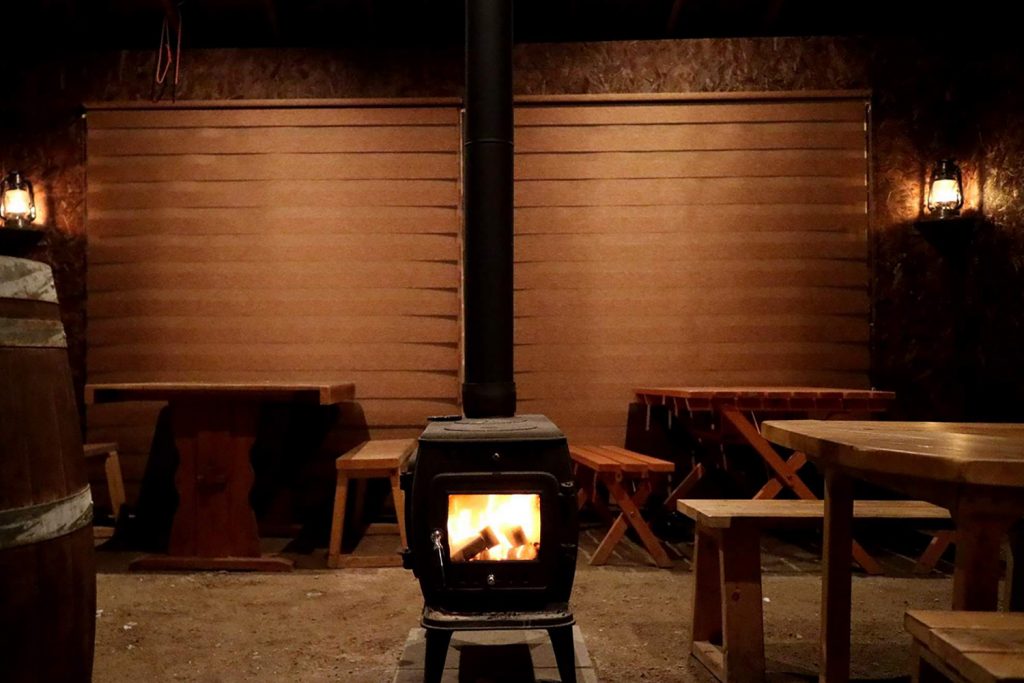 The use of the BBQ house is free of charge on any plan, even in winter and on rainy days.